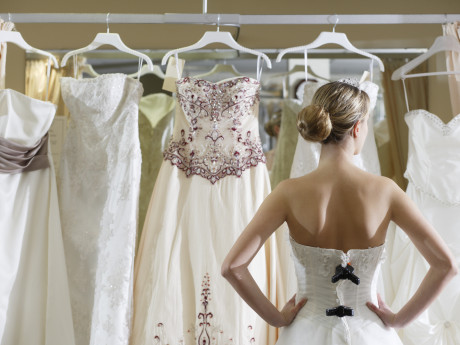 This is a great article by gown designer Amsale Abarra about choosing the PERFECT bridal gown for you!
We know gown shopping can be a daunting task, especially walking in to a boutique with no real direction in mind. Colors, cuts, lengths, details, appliques . . . all hanging there to be checked over, tried on, taken in, let out and bustled up. There is a lot of pressure to define your sense of style right there on the spot – and in doing that – you can lose yourself and exactly what gown would be best for you in the end.
One of our favorite tips from this article is Abarra's first :
"Be honest with yourself. Spend time considering your personality and imagine how your wedding day will be. Ask yourself, "Is this me? Will I feel comfortable in this dress? Will it suit my venue?" Even though you are thinking it is just one day, it is a special day and the memories and photos are forever. It is important to see yourself in this moment and feel confident in your dress — you will shine!"
Click on the Huffington Post image above for the full article to read more about tackling this task – and making it a more pleasant experience overall.
Check out some of our favorite gowns HERE from the 2014 Bridal Show in New York City. There truly is something for everyone.
**Image and article via The Huffington Post.